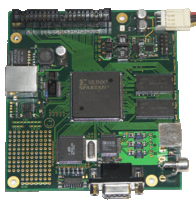 About us
We design embedded systems, industrial control systems, building automation systems, measurement and monitoring equipment and application specific microcomputer systems. We can perform any and all phases of the development from concept design to delivering the final product and its full documentation. We can even manufacture the devices for you. Although our main profile is designing complete systems, we accept contracts for subtasks as well, such as FPGA design, PCB design, firmware development and so on.
Main areas where we have significant expertise:
Low and medium frequency analogue circuits
General digital electronics
High density FPGA (Xilinx) design
Microcontrollers (AVR, CPU32, ARM and 8051 cores)
General purpose microprocessors (Z80, HD64180, MC68xxx)
PCB design
Low level firmware in C and assembly
Application programs and user interface development for microcontroller systems
We design PCBs on 1, 2 or 4 layers, using through-hole or SMD technologies, depending on the complexity of the circuit and accommodating customer preferences. We can optimise the design according to various parameters, such as minimising manual assembly requirements or minimising physical size.
Our microcontroller firmware products use modern multitasking techniques. The multi-threading kernel is usually provided by our long time partner, Bendor Research Pty. Ltd, Australia. For specific submodules (such as a TCP/IP stack) we use free, open source software. Using such code shortens development time and makes the development cheaper for our customers.
Complete device development can also include enclosure design, or, in case of using an off-the-shelf enclosure, the design of the front panel. We can also design and manufacture application specific foil keyboards.
---
| | |
| --- | --- |
| Top | Last modified: 2017.12.05 |